Daily News 11th January 2021
Business News: Exporters Given 12 Month Grace Period On Rules Of Origin
British exporters to the EU will not have to submit rules of origin declarations for 12 months as part of a grace period agreed by the UK and Brussels. Whilst businesses must still comply to the rules, they do not have to provide paperwork as proof of compliance for the first 12 months.
J&P Comments
The rules of origin essentially states that goods that originate from outside of the UK or EU will not fall under the zero-tariff agreement. For some manufacturers this was extremely problematic as they source parts from all over the world. They will be relieved that they now have 12 months to get their affairs in order.
Business News: More Chinese Taxpayers Allowed To Issue Electronic Special Invoices
China's new e-invoicing system is to be extended once again. After successful trials in certain regions, the system was extended last month. Following the success, the system is to be extended once again from the 21st of January.
J&P Comments
Previously, all VAT special invoices had to be issued in physical form (i.e., paper invoices). However, a pilot program was introduced on 1 September 2020 allowing taxpayers in the cities of Hangzhou, Ningbo, and Shijiangzhuang to issue electronic VAT special invoices. This system has been very successful and, as of January 21st, will be useable in Beijing.  It is worth remembering that digital signature is used for invoice recipients to verify the authenticity of such an invoice, rather than an official stamp.

Tax News: British Tax Rise To Be Delayed
It is expected that Rishi Sunak will not be raising taxes in the upcoming budget on March 3rd. Government sources have said that the upcoming budget is the "wrong time", and will likely be delayed until autumn at the earliest.
J&P comments
Reportedly, Sunak has also rejected calls to extend a temporary cut to taxes on property purchases, known as stamp duty, that is due to expire at the end of March. It is worth bearing in mind that these decisions could change due to the unpredictable nature of the effects the coronavirus could have in the coming weeks.
Daily News 12th January 2021
Business News: Italy Extends Marketplace's Seller Reporting
In order to align with the EU's introduction of the EU's forthcoming 2021 EU ecommerce marketplace VAT liabilities, Italy have extended their new marketplace reporting obligations on their sellers' transactions from 31st Decemeber 2020 to 30th June 2021.
J&P Comments
The obligations cover sellers distance selling and importing goods for sale via facilitating electronic platforms. The original test for 'facilitating' sales, and therefore being obliged to report them, includes: Setting the terms and conditions, fulfilment of orders through processing sales and delivery of goods, and the collection of the cash payment.
Ecommerce News: UnionPay & PayTabs Partner To Boost UAE Ecommerce
UnionPay and PayTabs have announced a strategic partnership that allows PayTabs merchants to offer UnionPay Cards as an alternative payment method to customers who purchase goods and services online in the United Arab Emirates.
J&P Comments
It is reasonable to assume that this partnership will improve the checkout experience for UAE customers and will therefore improve conversion rates. To date, eight billion UnionPay cards have been issued globally, giving PayTabs merchants in the UAE access to tap into this profitable segment of cardholders that have higher spending potential.

Ecommerce News: Etsy Redesigns Community Teams Feature
Etsy is re-launching a community feature called Etsy Teams. This allows sellers to create groups and support each other. The new launch will allow sellers to connect more easily, and will also allow them to find new teams more easily.
J&P comments
Etsy is changing the Team homepage layout and adding new features including blog posts, knowledge base articles and a new 'featured' section at the top of the page. This will be welcomed news to sellers on Etsy as the feature can certainly be beneficial.
Daily News 13th January 2021
Logistics News: Amazon Acquire 2 More Warehouses
Beginning 2021 as they mean to go on, Amazon have acquired two more warehouses in the UK; one in Bristol, and one in Birmingham. The two warehouses will be converted to new-style parcel delivery hubs, and are a reaction to the increased demand for ecommerce.
J&P Comments
This is yet another example of Amazon capitalising on the surge in ecommerce due to the global pandemic. The Birmingham warehouse covers over 110,000 sq ft, whereas the Bristol warehouse covers over 315,000 sq ft. These facilities will help Amazon delivery more efficiently all over the UK.
 Logistics News: Increased Confusion At UK Ports
Industry leaders have claimed that the delays at ports have been increased by officials at ports being unsure on the new regulations. UK MP's have been informed that there is high levels of delays and confusions at ports, mostly down to the uncertainty over paperwork.
J&P Comments
The main problem appears to be that exporters and importers have not have enough time to learn or trial the new regulations. The trade pact between London and Brussels was not finalised until Christmas Eve, two months after the original deadline for an agreement. It meant there was just one week between the trade deal being struck and its implementation on January 1.

Ecommerce News: Amazon India Launches Online Academy
Amazon.com Inc has launched an online academy to train students for one of India's most competitive college entrance tests, the e-commerce giant said on Wednesday, as it taps a boom in virtual learning during the COVID-19 pandemic.
J&P comments
This is astute from Amazon since India has seen a boom in online education, or ed-tech, a market which has only expanded as the pandemic forced schools to close. The country's online education market for grades 1 to 12 should expand six-fold to $1.7 billion by 2022, while the market for students beyond grade 12 is set to nearly quadruple to $1.8 billion, consultancy RedSeer estimates.
Daily News 14th January 2021
Logistic News: DHL Have Brexit Under Control
Industry leaders DHL have reported a strong start to the year and feel well equipped to deal with the new Brexit measures. CEO John Pearson went on to say that he believes the boom in ecommerce, due to the pandemic, will continue for the foreseeable future.
J&P Comments
DHL's efficiency in complying with the new Brexit regulations will offer some hope to smaller logistics companies. While DHL obviously have a vast array of resources at their disposal, the fact that they have got to grips with the new regulations quickly will hopefully mean that other logistics companies will also do so soon.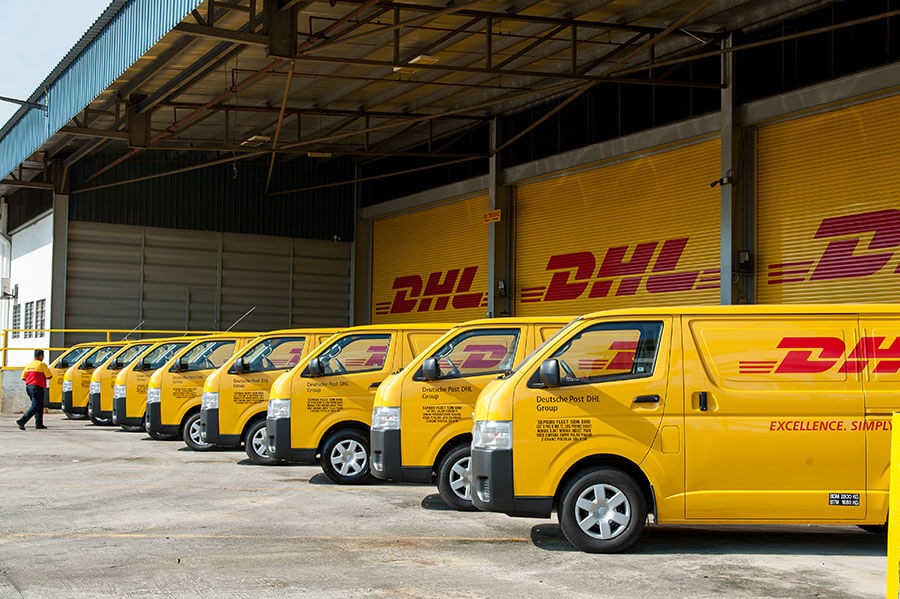 Ecommerce News: PayPal Eyes Bigger Foothold In China
PayPal Holding Inc has become the first foreign operator with 100% control of a payment platform in China, according to Chinese government data, as the U.S. fintech giant eyes a bigger foothold in a booming market for online payments.
J&P Comments
Whilst PayPal has been present in China for some time, it has now acquired the 30% stake it didn't already own in China's GoPay, formally known as Guofubao Information Technology Co., on Dec. 31, 2020, according to shareholder data from the National Enterprise Credit Information Publicity System.

Ecommerce News: Brexit Impacts Ebay's Terms
Ebay has updated its terms for their Global Shipping Program in order to make sure sellers are complying with Brexit rules. Now UK sellers who are using the service must insure they are in a position to export goods into the EU by obtaining an EORI number.
J&P comments
This change was to be expected and now lets ebay sellers know the requirements they must fill. Indeed, when selling to the EU from the UK, even through a online marketplace, you must have an EORI number. These changes will apply to existing users of the service have until early February to comply with the new rules.
Daily News 15th January 2021
Business News: Insurers Ordered To Pay Small Firms For Lockdown Losses
After a long court battle, the Supreme Court has ruled in favour of small firms receiving payments from business interruption insurance policies. Up until this point, insurers have refused to pay, arguing only the most specialist policies had cover for such unprecedented restrictions.
J&P Comments
This is fantastic news for small businesses in the UK. Whilst the parameters of what will be considered a 'valid claim' is not completely clear yet, the ruling provides guidance for a wide pool of 700 policies, potentially affecting 370,000 small businesses.
Ecommerce News: Ecommerce In Poland Breaks Records
In 2020, online purchases in Poland reached an all-time record high. This makes Poland one of the fastest growing ecommerce markets in Europe, and is indicative of the coronavirus' affect on global ecommerce.
J&P Comments
According to data from Statista, online spending reached 10 billion euros on the main product categories, clothing, consumer electronics, furniture, food, and toys. That's an increase of about 25 percent compared to the situation of ecommerce in Poland in 2019.

Ecommerce News: Ebay Reporting Could Cause Problems For Seller's
Sellers have raised concerns about the fact that eBay's 'managed payments' only allows sellers to access their selling data from the last 90 days. Since for some sellers eBay collects sales tax on behalf of many sellers. Without their records, sellers are unable to find out how much tax eBay collected on their behalf, and are thus not able to calculate how much they can deduct from their own records.
J&P comments
An executive said this week eBay is working on extending reporting to a full year, but it may not come in time for tax time. The eBay employees explained solutions that might work depending on when they enrolled or were forced into Managed Payments – you can find their advice on the eBay for Business podcast, January 12, 2021.