Daily News 16th November 2020
E-commerce News: Troy UK Launches New E-commerce Platform
The new platform launched by Troy, called Troy Commerce, allows members to purchase goods from the Order Hub, but perhaps its most useful feature is that that is also allows members to design their own e-commerce stores. The design feature has a lot of customization available, and allows users to pull products directly from the Order hub into their stores.
J&P Comments
This platform could be a very useful tool for UK vendors. Troy Commerce records every transaction that takes place on the platform. This allows user to predict buying trends, thus enabling them to deliver an optimized, data-driven experience to their consumers.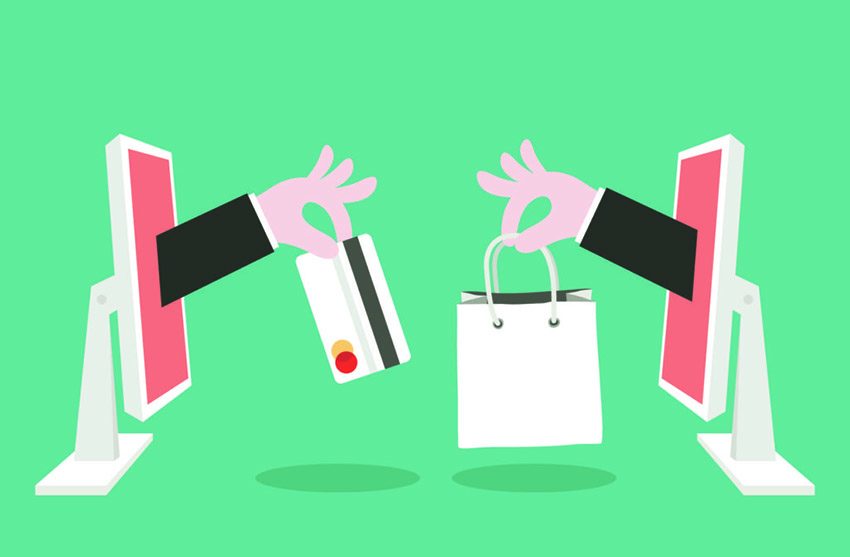 Business News: Brexit Talks Stall With Deadline Looming
Ireland believes Britain and the EU have 10 days to find a Brexit breakthrough, before both sides will have to start preparing for a No-Deal Brexit. The point of contention seems to be fishing borders and the level playing field – specifically, to what extent Britain will be allowed to subsidize their companies. These revelations come out on the day that PM Boris Johnson claims he believes that the UK can 'prosper' without a trade deal.
J&P Comments
The British government seems to believe that they need loose level playing field regulations in order to achieve the status of a completely sovereign nation. They are hoping to achieve similar rules to the likes of Australia and Canada. However, the EU is arguing that the close proximity of Britain, along with the size of the British economy, means that Britain must accept tighter restrictions. With only a matter of time left until the deadline, it does seem that one of the sides will have to back down in the coming days if a trade deal is to be agreed.
E-Commerce News: Pinduoduo Looking Towards Rural Consumers
Pinduoduo has pledged to increase investment in digitalizing the rural supply chain in China in the wake of increased demand for online grocery shopping. The company believes itself to be China's largest online platform for agricultural products, which it has achieved by enabling direct selling from farms to consumers. This investment in rural supply chain is an attempt by the company to cement this position.
J&P comments
Pinduoduo will face tough competition for these consumers from the likes of Alibaba and JD.com as more rural consumers look towards online shopping due to the effects of the pandemic – a trend we've seen all over the world. Digitizing and modernizing the current rural supply chain will be extremely expensive. However, if it allows for the guarantee of fast and stable deliveries of delicate produce, it is likely that this investment will be heavily rewarded.
Daily News 17th November 2020
E-commerce News: German Startup Raises $25 Million To Acquire And Scale Amazon Brands
Razor Group has raised $25 million in a new round in order to acquire and scale Amazon brands. The company currently has two Amazon stores, but they hope that this fresh injection of investment will allow them to increase their portfolio to 8 stores. They hope to have 30 stores by the end of next year.
J&P Comments
This news comes as last week a company with a similar business model called 'Heroes' raised $55 million for the same purpose. This is a relatively new business idea, with the motive being for these companies to consolidate a portion of the Amazon marketplace. Whilst this idea will certainly be replicated over and over again, Amazon has over 5 millions sellers, and thus it will be a long time before the Amazon market is completely consolidated.
Business News: Biden Vows More World Trade
Biden has declared that the US must reverse the position that they held under Trump with regards to International trade in order to be involved in decision making surrounding trade. "We make up 25% of the world's trading capacity, of the economy of the world. We need to be aligned with the other democracies – another 25% or more – so that we can set the rules of the road," Mr Biden said.
J&P Comments
Biden's comments come just days after the signing of the Regional Comprehensive Economic Partnership, the biggest trade deal in the world which covers nearly a third of the world's economy and population. Clearly, he is worried about the US losing its stake in the global economy. Thus, it will be interesting to see whether he attempts to join the RCEP, or the rival Trans Pacific Partnership that the Obama administration backed.
E-Commerce News: Amazon Launches Online Pharmacy
Today marks the launch of Amazon's online pharmacy. Named 'Amazon Pharmacy', the store will allow customers to price compare drugs and will also allow for customers to pay with insurance or by themselves. There will also be a discount for their Prime members.
J&P comments
Amazon has been working for year to acquire state licenses for shipping prescriptions across the country. That being done, Amazon can now build on their 2018 acquisition of PillPack, which Amazon has said will remain separate from their pharmacy. Due to their logistic power, it will now be interesting to see if the retail giant will play any part in distributing the reported Covid vaccines.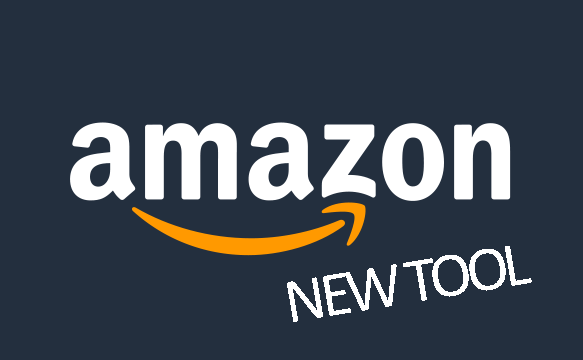 Daily News 18th November 2020
Logistics News: Singapore's GIC Set To Acquire Logistic Properties In Europe
Singapore's sovereign wealth fund, GIC, have partnered with urban logistics manager Melcombe Partners to obtain urban logistics properties in Europe. The aim of the new venture is to develop distribution centers and logistics assets in Europe's major countries, including the UK, France and Germany. Melcombe will be operating and maintaining the assets.
J&P Comments
This investment in Europe comes after GIC have been investing heavily in China over the past couple of months. Last month GIC increased its stake in Chinese online car marketplace Uxin by 6.3%, as well as recently leading a nearly $200 million series D2 injection into Chinese edtech company Aixuexi Education Group.
VAT News: 2021 VAT Changes For Northern Ireland
Northern Ireland will face similar changes to the rest of the UK, however the key difference is NI goods held by overseas sellers and sold on 'facilitating' Online Marketplace (OMP) to NI consumers will remain the VAT responsibility of the overseas seller. VAT obligations reporting obligations will not move to the OMP. However, the OMP will share joint liability.
J&P Comments
Northern Ireland is interesting since it will fall under both the UK and EU VAT regimes. Movements between NI and EU are not affected by the UK ecommerce changes. These fall within the EU rules. The EU ecommerce VAT package, with similar changes, comes into force on 1 July 2021.
E-Commerce News: Apple Halving Commission Fees On Its App Store
From January 2021, any existing app maker who made less than £830,000 ($1m) in 2020 will only have to pay a commission of 15% in 2021. Previously, they would have to give up 30%. In the future, any sales above $1m will also have a commission of 30%.
J&P comments
This new rate is more in line with Amazon, who only charge 15% for in-app purchases within its Amazon Prime Video app. Apple have said that of the 28 million developers who use the Apple store, the vast majority will benefit. This move also shows that Apple are finally responding to concerns about its dominance in iOS app market place.
Daily News 19th November 2020
Business News: China To Open Up Its 'Super-Sized' Economy
Speaking at the Apec forum, president XI Jinping has said China will be importing more high-quality goods and services. He also claimed that China will be signing more free trade deals with more countries, and denied claims that China would be decoupling from other economies.
J&P Comments
This news comes just days after the historic signing of the RCEP, the biggest trade deal in the world which has China at its centre. China is clearly favoring an economic policy that favors cooperation and globalization which will help their economy continue its staggering rate of growth. Mr Xi also claimed at the forum that he was aiming to turn China into a 'high income' nation by 2025.
E-commerce News: Russian E-commerce Stimulated By Pandemic
The coronavirus has been the catalyst for a surge in e-commerce growth in Russia. Even in the country's Far East, where temperatures can fall as low as minus 50 degrees Celsius, there has been rises in e-commerce as there has been a lot of investment in delivery routes and services.
J&P Comments
E-commerce accounted for just 1.4% of Russia's economy in 2019, according to research firm Data Insight, compared with 2.6% in the United States and 5.1% in China. Analysts from market research firm Euromonitor expect annual online sales in Russia to grow by more than 40% this year to around 2.5 trillion roubles and by 10-15% a year over the next five years.
Business News: Britain Wants Trade Deal With Canada
Trade minister Liz Truss has said that Britain is determined to agree to a trade deal with Canada before the end of the year. At the moment it is just a continuity agreement, but the minister indicated that Britain is likely to develop much closer ties with Canada over the coming months.
J&P comments
In those same comments, the minister also pointed out that Canada are in the Trans-Pacific Partnership. Undoubtedly this is a partnership that we will see Britain attempt to strike a deal with in the coming months. With the Brexit deadline looming, it is imperative to get the Canada trade deal over the line as soon as possible.
Daily News 20th November 2020
Business News: October Sees Retail Sales Grow For Sixth Month In A Row
UK retail sales have risen by 1.2% in October, despite reduced footfall on the high street. However, the slow recovery in clothing sales has stalled, and fuel sales are also still below pre-March lockdown level, due to reduced traffic on the roads.
J&P Comments
According to the stats from the ONS a lot of the growth is due to online sales, a sector that they say has "remained at high levels over the course of the pandemic." This seems a reasonable conclusion, since there has been growth in retail sales despite a number of local lockdown restrictions across the UK. Sales are likely to take a hit during November, however, due to the national lockdown.
Logistic News: Congestion At UK Ports Causing Disruption
Heavy congestion at UK ports has led to shipping firm quadrupling their freight costs. The congestion is thought to be caused by companies stockpiling goods before the end of the Brexit transition period and some companies increasing their orders due to the national lockdowns. There have also been a large number of PPE orders.
J&P Comments
The yard and port congestion is mainly in Felixstone and London Gateway. This congestion is particularly worrying as Christmas orders are obviously adding to the imports, meaning there is a risk of late deliveries. The sharp increase of freight rates, up to 300%, is in an effort to dissuade people importing to the UK for the time being.
Business News: Japan Looking To Expand Trade Pact
Japan aims to expand a major regional free trade pact called the CPTPP, Prime Minister Yoshihide Suga said on Friday at the Apec meeting, potentially catering for China's and Britain's interest in joining the deal. China had hinted that they would be interested in joining the pact earlier this year and Britain have made it very clear that they hope to join in the wake of Brexit.
J&P comments
This news comes just days after Japan signed the RCEP, now the world's biggest trade deal. The Comprehensive and Progressive Agreement for Trans-Pacific Partnership (CPTPP) links 11 countries including Canada, Australia and Japan. Upon reaching a continuity agreement of trade with Canada, it seems clear that Britain will then attempt to negotiate a way into the CPTPP.