Daily News 9th November 2020
VAT News: Netflix Clashes With Bangladesh Over VAT Regime
In a letter to the national board of revenue, Netflix has requested a simplification of the country's VAT registration, returns filling and VAT payment process in order to better comply with the country's VAT Law. The main problem seems to be that the regime lacks a simple mechanism for foreign tax payers to register, submit returns and pay VAT without a local presence to register.
J&P Comments
Estimates in 2019 suggested that Netflix are earning $21 million annually from Bangladesh, thus it is obviously that the company and the country need to find a way for Netflix to fulfill their VAT obligations. Under the current law, VAT will be collected twice on cross-border supplies of electronic services as local banks are also required to withhold VAT on remittances to non-resident service providers. It would be a lot easier for foreign electronic investors if these rules were amended.
Business: Global Markets See Upturn As Biden Set To Take Office
Shares around the world have seen healthy gains as Joe Biden is about to become the 46th president of the US. The announcement of Biden's success saw London's FTSE 100 rise 1.5% in early trade, with similar results seen across Europe, as well as in Australia, China and Hong Kong.
J&P Comments
The news of Biden's success has been particularly well received in China. Trump took a very confrontational approach to China, which sparked the tariff war in 2018 which saw higher taxes imposed on imported goods from each country. Biden is expected to take a much more co-operative approach, and as a result the Shanghai Composite, China's main share benchmark, rose by almost 2% today.
Logistics News: Amazon Air Opens In Saxony
Amazon Air has begin operations at its new regional air freight centre at Leipzig-Halle Airport, the first of its kind in Europe. Two flights a day will be handled at the centre. Furthermore, the site is set to create a further 200 jobs in the region, where there is already said be 1,500 Amazon jobs. Amazon has had roots in Leipzig since 2006.
J&P comments
This new venture once again reiterates Amazon's position as a world leader of e-commerce. The centre will create a new connection within Amazon Air's network, and will surely offer Amazon customers a wider choice of products and better delivery options.
Daily News 10th November 2020
E-commerce News: New Swedish Product To Improve B2B E-commerce
A Swedish fintech company called Payer has released a new product that should make B2B e-commerce much smoother. The new product (which is currently unnamed) lets merchants verify new customers, so new customers can be trusted and thus make purchases more easily. This innovation reiterates Sweden's position as one of the most progressive e-commerce and fintech markets in the world.
J&P Comments
This innovation should be really exciting for e-commerce traders. It is estimated that 90% of B2B purchases worldwide are made using invoice payments, as it stands. Whilst this fulfils its purpose, as accounting and tax-related information follows each invoice, it is not digital and user-friendly. This product will make a lot of the manual processes that are currently involved in B2B purchases automatic.
E-commerce News: Black Friday To See Online Sales Surge By 35-45%
UK online sales are expected to grow by 35-45% during the Black Friday trading period. This projection takes into account Covid-19's effect on consumers shopping habits (namely, buying more online) as well as the fact that the UK is in a four-week national lockdown. The Black Friday peak shopping period will run from 23rd-30th November.
J&P Comments
IMRG have claimed that e-commerce sales are already up by 34.9% this year, which is a significant increase of last year's rate of growth, which was 6.7%. Bearing this in mind, along with retailers beginning their Black Friday campaigns earlier this year and consumers expected to start their Christmas shopping earlier, e-commerce retailers should make sure they are prepared for increased demand.
Business News: Asian Markets Surge As Hopes For Vaccine Increase
As reports yesterday suggested that the vaccine for Covid-19 seems closer than ever, Asian stock markets saw a significant rise. In Japan, shares in car manufacturers and retailer Uniqlo have both risen by more than 2%. Further, Hong Kong's Hang Seng opened 1.8% higher, and China's Shanghai Composite also saw gains.
J&P comments
Obviously, the news of a vaccine is fantastic news for everyone. It is interesting though that the increase in the market was not felt by every industry. For example, the gaming industry saw a drop as the vaccine will see an end to lockdowns. Nintendo shares fell by 5%, while Sony fell by 2%.
Daily News 11th November 2020
E-commerce News: Alibaba Singles' Day Sales Exceed $56 bn.  
China's Alibaba recorded sales of $56 bn on over 16 million discounted products in this years Singles' Day sales event. The sales event, which spans four days, is the biggest of its kind of the world, and eclipses Black Friday and Cyber Monday in the US. It is thought that Covid's restrictions on overseas travel and commerce has had a positive effect on the event.
J&P Comments
This news is indicative of China's economic recovery post-Covid, as well as the global shift towards e-commerce. As of today, the event has recorded sales at 372.3 billion yuan ($56.3 bn) and saw orders peak at a record 583,000 per second, according to Alibaba.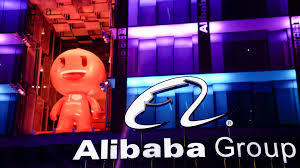 Business News: UK Publish Latest Plans For Cross Border Trade
The UK government has announced a new web service which will make the importation of goods to UK ports smoother. The 'Check an HGV is ready to cross the border' service will be used in tandem with the Smart Freight System and the Goods Vehicle Movement System to check that operators have all the correct documentation ahead of goods reaching the UK.
J&P Comments
Nearly two-thirds (63%) of firms say uncertainty around documentation is one of their key challenges. Undoubtedly, a significant element of this will be concerns around both operators and their clients being prepared for the UK's departure from the European Union. Hopefully this service will be a solution to these challenges.
Business News: WhatsApp Launches Shopping Button For Business Accounts
The new button, which will allow users to browse through a business' catalog with a click, is aiming to increase the probability of business' product being discovered. The new shopping icon, which replaces the voice call button, has been launched worldwide.
J&P comments
Not many people are aware of WhatsApp Business. It is a completely separate app to the standard version of Whatsapp, but works much in the same way, only it is designed to connect businesses to customers rather than people to their family and friends. This edition of the catalogue button will greatly improve the usefulness of the app, and thus we may see a surge in users over the coming months.
Daily News 12th November 2020
Business News: Gove Says Britain Determined To Secure EU Trade Deal
Michael Gove, the minister in charge of implementing the divorce deal, has been quoted claiming Britain are 'determined' to reach a trade deal with the EU. This could be an indication of Britain softening their stance against the EU, after yesterday reports surfaced claiming the mid-November deadlines for these talks has been extended.
J&P Comments
It is possible that the US presidential election has affected Britain's negotiating strategy. Biden has been on record claiming he does not agree with Brexit, and has also claimed that he would be extremely unlikely to strike a trade deal with the UK if no EU deal is reached. This is, of course, a very different approach to Trump's, who would likely have struck a strong trade deal with the UK had they agreed on a No-Deal Brexit.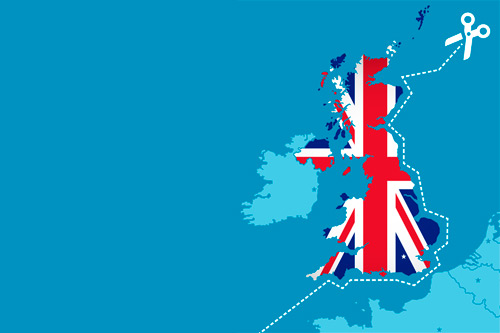 Tax News: UK Extends Tax Break For Manufacturers
Britain's finance ministry has said it will extend a tax break by a year in an attempt to stimulate investment in manufacturing. The £1 million will be extended until January 1st 2021. This relief is being offered in an attempt to help manufacturer businesses, especially those who make investments in plant and machinery assets, weather the effects of the pandemic.
J&P Comments
This will be welcomed news for the manufacturer industry. Figures today have shown that the output in manufacturing is 8.1% below where it was last year. This tax relief will certainly help lighten the burden on the manufacturing industry, and tax breaks for other industries can be expected.
E-Commerce News: NBCUniversal Increases Shoppable Content With New PayPal Deal.
NBCUniversal has launched a new platform called One Platform Commerce to unite all of its e-commerce initiatives. They have now partnered with PayPal in an attempt to streamline payments. The production company NBCU currently has over 60 retail partners.
J&P comments
One Platform is an industry leading application, which allows advertisers to easily plan and measure their campaigns across all of NBC's networks, as well as allowing consumers to buy advertised products directly from the platform. PayPal's inclusion will surely give consumers more trust with the platform. Like many other industries, this is an example of how the entertainment industry is adapting to consumers increasing use of online shopping.
Daily News 13th November 2020
Business News: Government Report Recommends Doubling Capital Gains Tax
The report, commissioned by Chancellor Rishi Sunak, suggested that roughly £14 bn could be raised by doubling rates and cutting exemptions. This is being considered as a possible way to help cover the cost of the Covid pandemic. Whilst Mr Sunak commissioned the report, he does not necessarily have to accept its findings.
J&P Comments
Whilst it is unlikely that all of the recommendations of this report will be carried out, it does suggest that we can expect some changes to the current rules surrounding capital gains tax. Most likely will be a change to rule that the first £12,300 of gain is exempt from taxation and perhaps a small increase in order to bring the tax more in line with income tax.
Logistics News: Tesco Reveals Plans To Go Fully Electric By 2028
Tesco's first electric delivery vans will begin deliveries to customers in London this month as the supermarket announces plans to have a fully electric delivery fleet by 2028. The coronavirus has meant that Tesco have had to double their amount of delivery slots to 1.5 million a week in order to keep up with increased demand. This has put quite a strain on their green credentials, as petrol-powered vehicles fulfill the orders.
J&P Comments
This news comes in a week when the government has faced a lot of pressure from small businesses to help them to go carbon neutral. The CBI, BCC, Federation of Small Businesses, Make UK and the Institute of Directors announced on Friday that they had joined forces to demand a "just transition" – a fair framework to help meet climate goals. There is likely to be fresh motivation for this aim, as Joe Biden looks set to take the US back into the Paris accord.
E-Commerce News: Asia-Pacific Set To Complete World's Largest Trade Deal
The Regional Comprehensive Economic Partnership (RCEP) will lower tariffs, boost investment and allow for freer movement of good within the region. The partnership includes China, Japan, South Korea, Australia, New Zealand and the 10 members of the Association of South East Asian Nations (ASEAN) – Brunei, Vietnam, Laos, Cambodia, Thailand, Myanmar, Malaysia, Singapore, Indonesia and the Philippines.
J&P comments
This deal will cover nearly a third of the world's entire population and about 30% of global gross domestic product. The deal will certainly stimulate investment in the region in the form of supply chains and distribution hubs. It is thought that this deal has been put in place as a reaction to America's retreat from the region under Trump, and thus it will be interesting to see how Biden reacts.