Daily News 2nd November 2020
E-commerce: Amazon.se Launches In Sweden
Just 7 months after launching in the Netherlands, Amazon has expanded even further into Europe to its first Nordic country – Sweden. Whilst residents of Sweden were previously able to purchase items from Amazon, they had to do so from other European countries resulting in high delivery fees; Amazon's new launch means that Swedish consumers will now have access to over 150 million products across 30 different categories.
J&P Comments
Amazon's expansion into Sweden will create huge opportunities for small to medium businesses as they claim to have invested billions into infrastructure; such as 24/7 selling partner support and new analytics tools. Thus, manufacturers should share best practice across markets in order to quickly capitalize on opportunities.
E-commerce: Usage of Paypal highest in the UK
Data from AirNow has shown that the UK uses Paypal more than any other European country, with over 330,000 daily users. Germany and France make up the rest of the top 3, with over 312,000 and 96,000 daily users respectively. These standings make sense when one considers the fact that these 3 countries are the 3 biggest ecommerce markets in Europe.
J&P Comments
This report follows data from 2019 that showed that Paypal was the most used online payment method in the UK, with 49% of online shoppers using the app to make online purchases. One of the reasons for Paypal's success in Europe is surely the fact that it allows for payments across borders – domestic payment providers should consider doing the same.
E-commerce: Tmall Global flourishing despite Coronavirus
More Than 10 million people visited Tmall Global over the 6.18 Mid-Year Shopping Festival. This resulted in a 43% increase of gross merchandise volume of imported products sold on the platform compared to last year. Products imported from Germany (mainly cosmetic products) were the some of the most popular, as well as products from Korea, Japan, America and Australia. Tmall Global is proving itself to be an ideal platform for foreign brands to reach Chinese consumers.
J&P comments
The shopping festival also showcased how effective livestreaming can be when trying to attract new, younger customers. This year, the German cosmetic brand Cosnova had an increase of 25% in their sales from last year. Livestreaming was a big factor in this increase, with 97% of sales made via the stream being from new customers.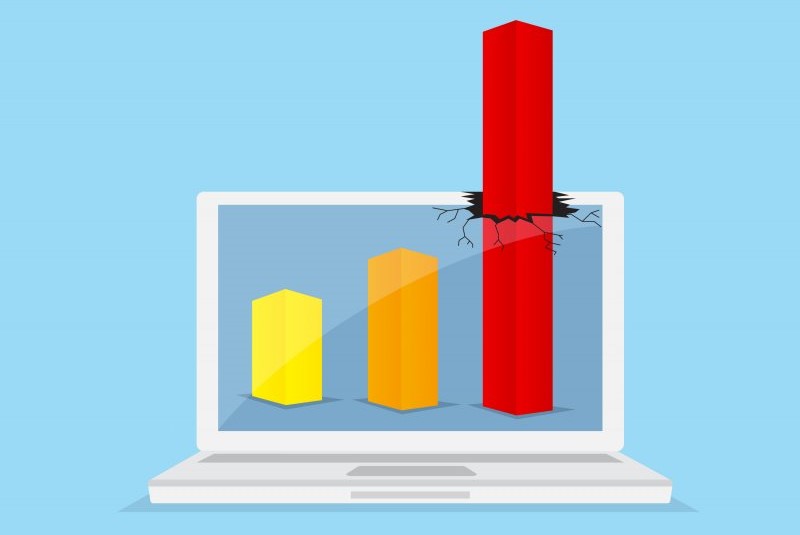 Daily News 3rd November 2020
E-commerce: Cross Border trustmark Shopping Secure launched
Dutch ecommerce association Thuiswinkel.org has launched Shopping Secure, a trustmark for cross-border e-commerce companies. The international trustmark can be used by both B2C and B2B companies. Upon applying for the Trustmark, companies will be required to pass a series of legal tests to ensure that they adhere to the relevant rules and regulations. The online shop will also be scanned for security leaks.
J&P Comments
The launch of this trustmark has come soon after Amazon's launch in the Netherlands earlier this year. The Netherlands are clearly attempting to grow their global e-commerce and this trustmark will go a long way in ensuring the safety of online venders and customers.
 Business: Chinese diaper firm set to supply UK with masks
Chinese diaper firm Daddybaby has just been certified by the British Standards Institution (BSI) and the EU to offer personal protective equipment (PPE). Since the start of the pandemic, Daddybaby has been distributing masks to the people of China after they retooled their production lines in order to create PPE. Already, they have provided over 30 million masks to the Chinese population.
J&P Comments
Since the beginning of the Coronavirus outbreak, many firms have shifted their production towards protective equipment. Not only has this created another form of revenue, it has also given them new trading opportunities in different countries, as is evidence by Daddybaby's new venture in the UK.
E-commerce: De Bijenkorf launches in France
On the same day that the Netherlands launched their trustmark 'Shopping Secure,' the Dutch omni-channel retail store De Bijenkorf has expanded further into Europe by launching its online store in France. De Bijenkorf (which translates directly as 'the beehive') is owned by the Weston family, who also own Britain's Selfridges, Canada's Holt Renfrew, and Ireland's Brown Thomas.
J&P comments
Considering that France's e-commerce was said to be worth around 100 billion euros in 2019, it is no surprise that Dutch retail store has decided to launch here. With sites already present in Germany and Belgium, and future plans already confirmed for a site to be set up in Austria, it is clear that this company are really investing heavily in to the international market.
Daily News 4th November 2020
Business: Marks and Spencers suffers pre-tax loss of £87.6 million
A 15.8% fall in revenue has meant that Marks and Spencer (M&S) have suffered a pre-tax loss of £87.6 million. Whilst the retailer was able a 2.7% growth over the six-month lockdown period, it saw sales drop dramatically by 40.8% in clothing and home, despite online sales in this category rising by 34.3%.
J&P Comments
Whilst the losses incurred by M&S are clearly distressing, they will be buoyed somewhat by their online success. This is clearly why the retail-giant have expressed a desire to move towards a business model that is more focused on digital sales. This would seem wise since it was reported in June that online spending had leapt up by 61.9% since pre-lockdown.
Business: Trump administration backs down on plans to blacklist Ant Group.
The Trump administration has put on hold an effort to blacklist Ant Group Co Ltd, the Chinese financial technology company affiliated with e-commerce giant Alibaba, following a phone call between a company executive and a top U.S. government official, according to reports.
J&P Comments
Ant is China's dominant mobile payments company, offering loans, payments, insurance and asset management services via mobile app; as such, Ant presents very good stock and trade opportunities for Wall Street. It is perhaps no surprise that Trump was reluctant to antagonize Wall Street, given the fact that they are in the midst of a general election.
Logistics News: Coronavirus impact on global trade prompts ship firms to cut back on new vessels
Due to the uncertain future of global trade, shipping companies are spending less on new vessels, and are instead opting to charter or buy existing ships, according to business insiders and analysts. It has also been speculated that another reason in the reduction could be down to concerns over climate change. Whilst this is bad news for the ship manufacturers, the reduction in the size of the world fleet has led to soaring freight rates.
J&P comments
In October new ship orders as a percentage of the global fleet fell to 7.1%, the lowest level since 1989, according to Clarksons Research. Indeed, this affected China where there was a fall in completed ships exported by 5%. However, it is not all bad news as exports from China inched up 4% in the third quarter from a year earlier.
Daily News 5th November 2020
Logistics: El Corte Inglés Transforms Stores Into Logistics Centers
In order to boost its e-commerce and compete with Amazon, El Cort Inglés has turned 90 of its stores across Spain into logistics centers. The changes will enable them to unify their inventory and to increase their distribution capabilities to a great extent. The Spanish company now has a total of 93 logistics centers.
J&P Comments
Just like many companies around the world, El Corte Inglés have adapted their business model to align themselves with a marketplace that is becoming increasingly digitalized. Whilst this trend has been growing steadily for some years, it is clear that the pandemic has increased the rate in which retailers are moving towards a more digitalized business model.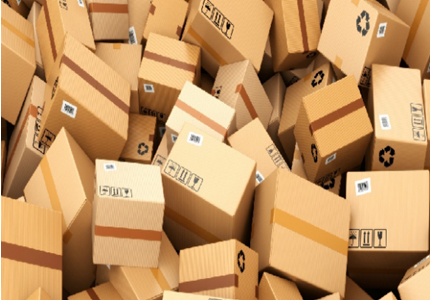 Business: Sainsbury's To Cut 3,500 Jobs.
The announcement of possible job cuts comes as Sainsbury's announce a half-year loss of £137m. The jobs cuts are said to come in the form of in-store meat, fish and deli counters due to a lack of customer demand, as well as 120 of their Argos stores, as plans to open Argos stores within its supermarkets are accelerated. It is believed that a total of 420 standalone Argos stores could be closed over the next three-and-a-half years.
J&P Comments
Once again, we are seeing another supermarket shift its focus towards online business. This year has seen Sainsbury's digital sales rise by a staggering 112% to £5.8 billion. It is interesting to see how the pandemic has on the hand caused great losses for supermarkets, whilst simultaneously greatly boosted their online presence.
E-Commerce News: UK E-Commerce Expected To Surpass $200 bn by 2026
The UK continues to be a world leader when it comes to e-commerce. Data from the UK E-Commerce Payment Market Report 2020 has predicted that the country's e-commerce market is expected to be worth around $203.08 billion by 2026. This is in direct correlation with the fact that digital wallets are expanding as twice the rate of physical payment cards. Paypal continues to be the dominant digital wallet payment option for UK consumers.
J&P comments
Part of the reason the UK is showing such growth in their e-commerce market is due to consumers having more trust in technology and online payment methods. The growth of e-commerce is directly related to the growth of smart devices, with over 95% of UK households now having mobile phones.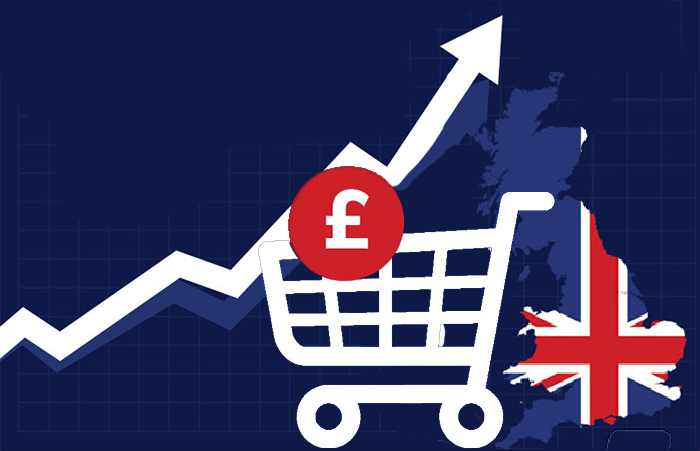 Daily News 6th November 2020
Business: Bentley Reveals Plans To Go Fully Electric By 2030
Bentley has shown its desire to become one of the car industry's leaders in environmental sustainability by revealing plans to be fully electric by 2030. This will be a gradual transition as, before then, the car manufacturer has said it will only be offering plug-in hybrid or battery electric cars by 2026. This news comes as electric car sales have said to have tripled in the UK so far this year.
J&P Comments
This news is a big indication that the automotive industry is really taking their environmental responsibilities seriously. Indeed, it appears consumers are too, since UK electric car sales have nearly tripled so far in 2020 to 76,000. This October was the weakest for nine years in terms of electric car sales, but this is likely a result of Covid-19's financial implications.
Business: China To Open Up More Trade Deals And Imports.
It has been claimed by Chinese President Xi Jinping that China will import more than $22 trillion worth of goods over the next decade. This claim comes as China attempts to accelerate its efforts to reopen the economy after the country managed to bring Covid-19 under control for the most part.
J&P Comments
It is impressive that China is the only major economy to grow this year. Mr Xi described China as the "world's largest market with the greatest potential" and, after recording growth in the first 3 quarters of this year, it is hard for other countries to argue with China. It will be interesting to see what effect the US presidential election may have on China's trade with the US.
Logistics News: UK Furlough Scheme Extended To March 2021
The current furlough scheme that was announced earlier this week in the midst of a second UK lockdown is going to be extended to 5 months, ending in March 2021. Further, the two-stage Self-Employed Income Support Grant will be increased from 55% of average trading profits to 80% in its second stage.
J&P comments
Some have speculated that the extension of this scheme is an indicator that the UK's second lockdown will last longer than the current month-long duration. However, this is not necessarily the case. January-March can be very difficult times for businesses and sole traders, and thus the access to further support, should it be needed, will be welcome news to employers and the self-employed.