Many retailers across the UK with both online and physical stores have been negatively impacted by the coronavirus crisis. For businesses with brick-and-mortar stores, the social distancing measures put in place by the UK government mean that many of these retailers have had to close their doors until lockdown is lifted. As the lockdown has now been in place for nearly 2 months, businesses up and down the country will be experiencing a devastating loss in their revenue and customer numbers.
If you are running a small or local business within your community and COVID-19 has cut you off from generating customers and sales, you must keep in mind that not all hope is lost – major E-commerce platforms such as Shopify and EKM have recently launched apps and online stores to help businesses increase their visibility at this challenging time. In this article we will highlight 3 platforms that we are certain will help you to get your business back up and running.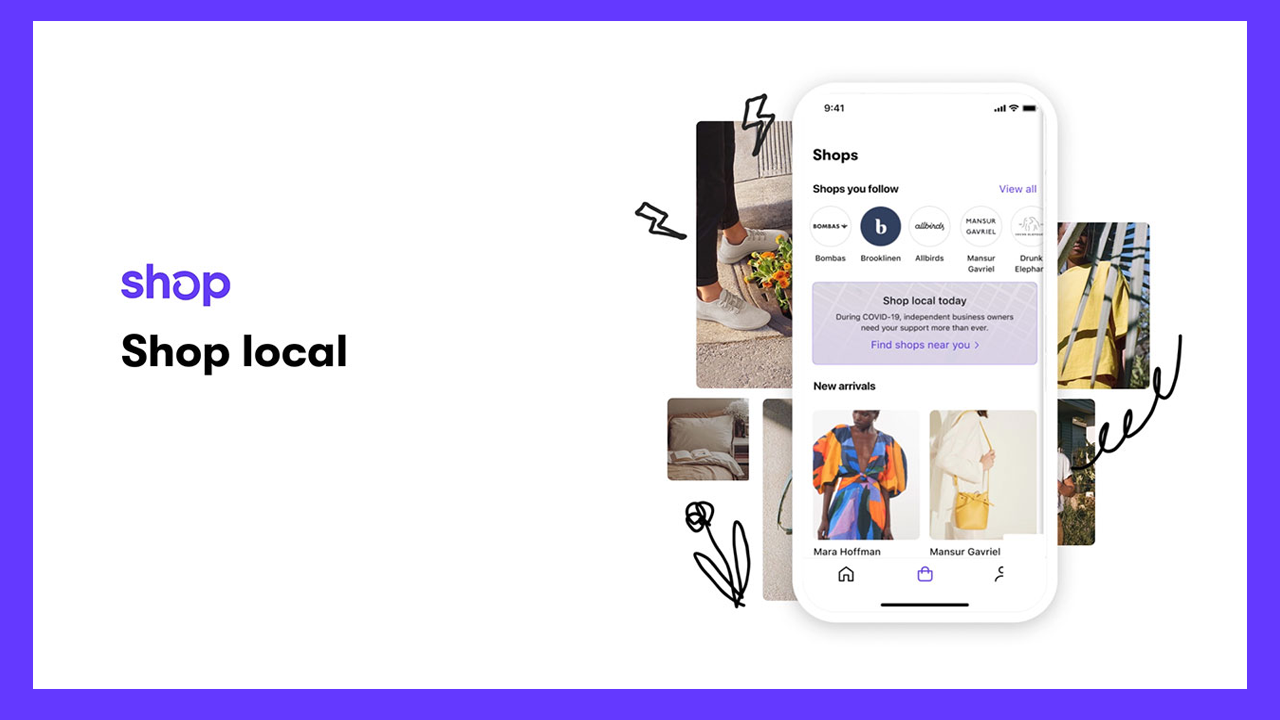 'Shop' by Shopify
Shopify, a major E-commerce platform which retailers use to build their online stores, has just unveiled their new app 'Shop'. Users who download the app on their smartphone can discover local retailers whose stores are registered on Shopify, and they can also access a wide range of retailer information all in one place. This includes contact details, order details and stock availability.
Why should I register my business on 'Shop'?
As it is difficult and expensive for independent retailers to establish their own app, they should consider using 'Shop' so that their online store can be discovered by new customers. The general manager of 'Shop', Carl Rivera, has said that Shop is designed particularly with independent retailers in mind: "What we want to do with Shop is give them a place to call their own,". The president of research organisation Valoir has also commented on how the app can benefit local businesses: "The app is exposing shoppers to smaller retailers that can't necessarily offer their own app to remain competitive".
'Obodo' by EKM
Like Shopify, EKM is also a popular platform which enables sellers to create their own online stores. This month EKM released 'Obodo', an online solution which allows small businesses to sign up for free and upload products, take payments, and provide delivery services for customers in their local area. By using this platform, businesses are able to reach customers within 25 kilometres of their store.
Why should I register my business on 'Obodo'?
If you have already set up an online store with EKM, you will be familiar with the mechanics of Obodo, as it is a simplified version of the EKM platform. Along with this E-commerce solution being easy to use, it is also completely free, and has been built specifically for businesses who have been hit the hardest by the coronavirus crisis. Obodo's founder, Antony Chesworth, has said "We have seen many brick and mortar local businesses shut their doors with no way to reach their customers. We decided to use the resources we have and do something to help those struggling businesses."
'Shop Local' by UK photographer Serena Lamb
It isn't just popular E-commerce platforms who are looking to support small businesses – people who run small businesses are also stepping up and offering their own solutions. Serena Lamb, who owns Child Whisperer Photography, has launched 'Shop Local', an app which is designed to strengthen the local business community and encourage customers to shop locally.
Why should I register my business on 'Shop Local'?
It is completely free to register your business on 'Shop Local', and businesses can sign up to get their businesses featured by following this link – the app will be available for download from 16 May. The 'Shop Local' app is also an excellent way to motivate users to support their local economy and help small businesses who are competing with larger retailers, as the creator has said "Fighting off the giant online retailers is hard enough at the best of times, the proof of that is on the state of the high street before lockdown."
We are also here to help you!
Local businesses are the backbone of the UK economy, and this is a challenging time for every single one of these businesses. We hope that the solutions provided in this article can help you to revitalise your business.
At J&P Accountants, supporting small businesses is our speciality, and if you are struggling, we offer services in accounting, bookkeeping and tax compliance. Please do not hesitate to call us on 0161 637 1080 or send an e-mail to enquiries@jpaccountant.com.