How have online retailers in the UK been affected by the coronavirus?
In our previous blog post we covered trends in online shopping and how consumers are changing their shopping behaviour across the UK in response to the coronavirus crisis.
Due to the rapid changes in consumer behaviour and the types of items that have started to take priority in online purchases, E-commerce businesses across the UK are giving different reports of how they have been affected by the coronavirus. Some are seeing increased growth, whilst others are seeing their sales drop dramatically. Others have had to take action such as closing their warehouse operations. In this article we will examine the varying ways in which online UK retailers have been affected, and what they are doing in response to this.
Fashion and clothing businesses are struggling
It appears that in recent weeks the businesses that have suffered the most are the ones that sell clothing and fashion online. It could be reasoned that this is a result of clothing products being overshadowed by online shoppers purchasing more essential items such as medical and household supplies. Many physical retailers which sell non-essential items have also had to close their doors as instructed by the UK prime minister.
It has been reported by a technology news source that N Brown PLC, a British company which owns online clothing store JD Williams, has seen its sales slump as a result of the virus. In order to reduce costs and preserve cash, N Brown PLC has resorted to putting measures in place including: reducing the company's marketing budget for the foreseeable future, deferring all non-essential expenditure, stopping stock purchases and working with the UK tax authority (HMRC) to ensure tax and national insurance payments are deferred. 
Another department store chain which sells fashion, Fenwick, has had to put a temporary close on its online operations after following the Prime minister's instructions that all non-essential retailers must close their stores. As the department store is also a family-owned business and their staff work closely together to pick and pack products, it is no surprise that Fenwick have had to put measures in place to ensure that its colleagues are not at risk of catching coronavirus. 
Warehouse operations are closing for retailers who sell online
There has been a pattern in major UK retailers closing their online stores in order to take the needs of their staff into consideration and prevent the spread of the virus. 
For example, it was reported last week that British retail giant Next has reversed its decision to keep its warehouses open and has stopped processing all online orders. This is due to pressure from Next warehouse staff who have expressed concerns about the safety of themselves and others, as warehouse and logistics staff have to work in close proximity with one another.
Next is not the only popular British retailer to have closed its warehouse operations in order to be socially responsible for their staff – Moss Bros and River Island have also temporarily closed their internet shopping services.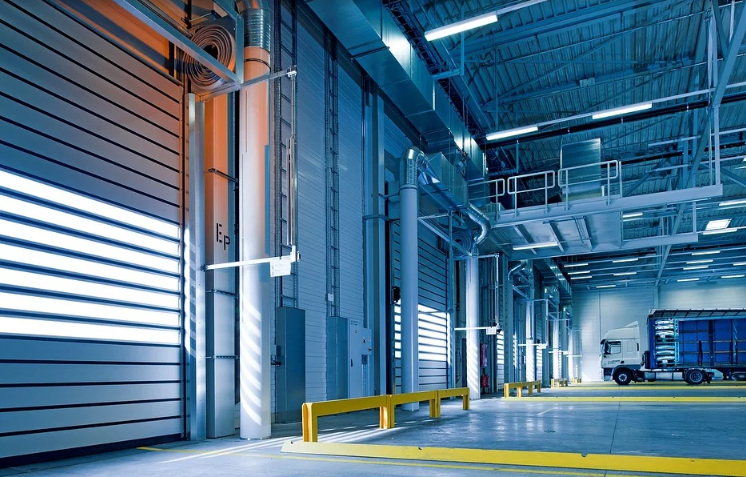 Online marketplaces which sell essentials are making more money
On the other end of the spectrum is online marketplaces that sell groceries and household goods such as Amazon UK and Ocado. As mentioned in our previous article Coronavirus: How is Amazon handling COVID-19?, these two platforms have seen their success levels increase in the form of more sales because of the coronavirus crisis – however, this has come at a cost. With the demand for essential items being too high for some marketplaces to keep up with, they have had to shut down parts of their supply chain in order to prioritise the flow of essential items. 
For example, in our previous article we stated that Amazon has temporarily suspended shipments of non-essential items to Europe. But it is not only Amazon that has had to adjust its operations – one of the UK's biggest online grocery supermarkets, Ocado, had to suspend its website and mobile app last week in order to keep up with the increased demand of essential items.
In conclusion
It is obvious that coronavirus has caused a divide between the UK retailers that sell groceries and businesses selling fashion and other non-essential items. Both types of platforms have reported different effects on their sales and their supply chain. 
Although the closing of warehouse operations may put fashion chains such as Next at risk of losing further sales, it is encouraging that they have taken the needs of their staff into consideration. It will be interesting to see if any other retailers follow in their footsteps and if any other retail sectors are also affected by the coronavirus.